Our new study into food insecurity reveals the nutritional deficit and substantial cost of removing the Universal Credit uplift for young people, and what we can do to help.
How is the cost of living affecting young people's diets?
Historically, cost of living crises are unfortunately nothing new – in fact, during the industrial revolution, the high cost of fuel meant many couldn't afford to cook and had to make do with a nutrient-deficient diet of white bread and tea. There has always been a common misconception that many don't know how to cook a healthy meal, particularly young people, but that's not altogether true: rather, there have just been many times throughout history where people simply couldn't afford to.
Sadly we find ourselves here once again. Our new research into food insecurity shows that over a quarter of the country's most vulnerable young people have just £20 or less from their monthly income left over. This means that after required rent and essential bills have been paid, there is approximately £4.60 per week left over to pay for food, travel, social and leisure activities. A fifth of vulnerable people have £10 or less.
This intrinsic lack of money is having a very real negative impact on young people's diets – a third reported they regularly went without food for a whole day due to insufficient funds and 63% lost weight because they didn't have enough money to spend on food.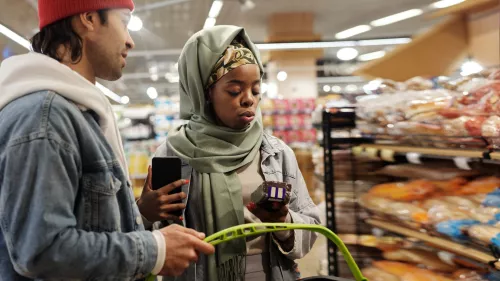 As part of our research, we asked 17 young people to keep a 24-hour food diary for four days. The results were shocking: 87% of young people did not meet their nutritional requirements over that time period, with calorie deficits ranging from 186 – 1217 kcal. 80% did not reach their carbohydrate requirements; 27% did not meet their protein requirement; 73% did not meet their fat requirement; and none met their fibre requirements.
Essentially, every young person presented as nutritionally compromised, which leads to malnutrition and dehydration. We can see that, due to the variable intake of food and fluids noted in their diaries, each person has been affected by food insecurity.
The negative implications on the physical and mental health of these young people are substantial, and not just in the short term. The ongoing consequences of significant malnutrition continues throughout one's life.
Without regular food, the body struggles to function properly. It affects a young person's growth and development, as well as mood, immunity and energy levels – the latter of which can have repercussions on their performance in education or at their job. Adequate and quality nutrition is key to helping young people reach their potential.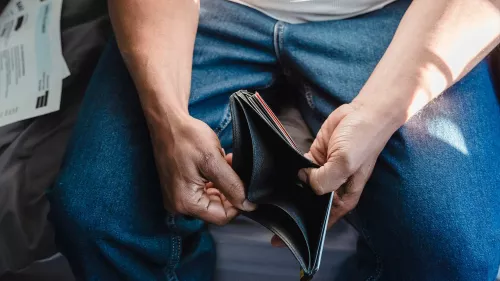 The cost of living crisis is affecting everyone and its devastating effects are palpable. With an 85% rise in food bank use, food bank owners are struggling; many are now desperate for more donations. Young people are at the sharpest end of the crisis – in the last 12 months, 67% relied on food banks or emergency food provisions to get by. Skipping meals and going days without food are commonplace.
"The days when I was starving were really depressing for me. The only thing I had was water, two packets of crisps and one packet of biscuits. I had no money," Zahra, 22, who has experienced food insecurity, said. "Now I'm in a different situation, but still those days affect me. I think ten times before buying food – what if one day I don't have money [again]? I could pay a bill with the money I spend on food. That little line of fear of being out of money makes me question if I should buy food or not."
Access to adequate food and a decent meal should be a basic right, but our research shows it's something being denied to too many of our most vulnerable young people. The longer-term impact of lack of nourishment and worrying where your next meal is coming from can be devastating – but the immediate short-term knock on impact of having to drop out of education or struggling to stay in work is extremely distressing.
Fortunately, there's a relatively simple solution to this issue. During the pandemic, the Chancellor increased Universal Credit payments to ensure claimants could keep their 'heads above water'. Increasing Universal Credit for all claimants would ensure payments keep pace with the cost of food shopping and support young people to have a nourished and good quality of life.
Find out more about our Food Insecurity Report here