When you've been affected by homelessness, it can be daunting to look for a job – especially if it's your first one. If you're 16 to 25, and are homeless or at risk of being homeless, we have courses, programmes and friendly advisors ready and waiting to help you land a job.  
On this page, you can find out more about what help you can get to help you build a CV, gain skills and experience and to excel at the interview stage.
Skip to the right section
How can you help me get a job?
How can you help me with my studies?
Employment advice
Interview advice
How we can help you 
What address can I put on my CV? What do I say at an interview? What if I don't have enough work experience?  
Looking for a job can be tough and bring up a lot of questions. Our Jobs and Education Team – otherwise known as JET – are here to support you, if you're a young person affected by homelessness.
Our knowledgeable advisors help you think through next steps, identify your strengths and make decisions that are right for you. Because you know best where – and what – you want to be.
You might want a one-off chat to help think through what you want to do or a series of meet-ups to support you to apply for a job. These are usually in person, but we can also talk online, on WhatsApp or over the phone.
We can help you to:   
Pinpoint your strengths and skills and figure out just what it is you want to do 
Find out if more training would help you get a job – and then refer you to our training team for extra support  
Create an action plan and take the steps needed to reach your goals  
Write a CV and application that will get you interviews 
Practise your interview skills so that you can show employers why you're a great candidate   
Connect with potential employers in different sectors  
Email us today and find out how we can help
We'll aim to get back to you within two days.
Get into training and education
After talking with us, you might decide to get some training and education. If that's the case, we can help you find the right courses or programmes.  
That might feel daunting, especially if you've been out of education for a while. Our friendly advisors are right there to help build your confidence and guide you every step of the way.  
Some of the programmes we offer are: 
Get Set Go: preparing you for the world of work with sector-specific training and a work placement  
Digital skills: which will support you in whichever sector you choose to work in  
English and Maths courses: for a solid grounding in essential key skills 
We also have bursaries that you can apply for to help pay for essential items, like text books or travel.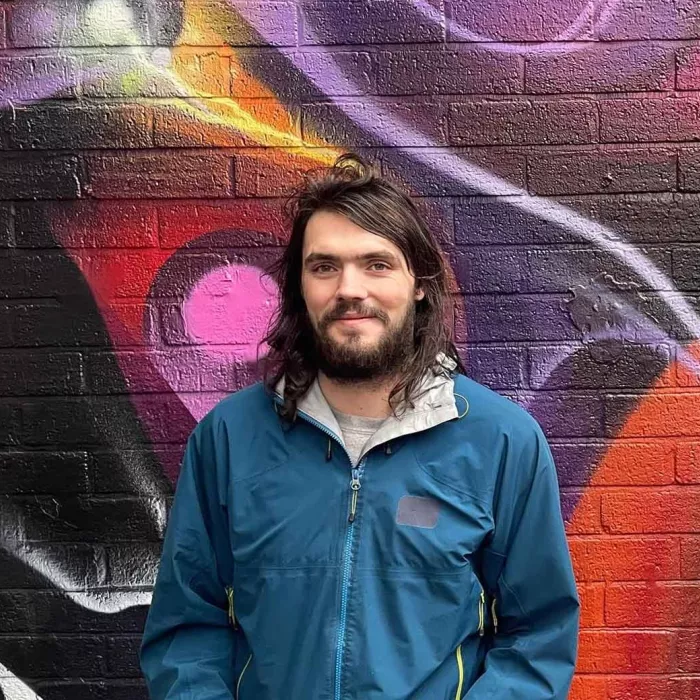 "I'm really excited about getting back into work"

Kyle had support from Centrepoint to get him back into employment.

"I've always enjoyed working and I wanted to be in work. However, when it comes to applications and job interviews, writing down 'no fixed abode' doesn't work in your favour."

The team helped Kyle to apply for new photo ID so that he could get onto a training programme with one of Centrepoint's training partners, The Pret Foundation. Their Rising Stars programme provides people who are homeless or at risk of homelessness with everything they need to get back into employment, from training, to uniform, to support groups, travel and food.

"I'm really excited about getting back into work and working in a kitchen because I really enjoy it. Working again has made me feel really motivated and excited about doing things again."
Read more of Kyle's story
Contact us for employment advice and support 
If you're aged 16-25 and have been affected by homelessness, whether you're living in Centrepoint accommodation or elsewhere, we're here to help you find employment.  
Send an email to JETreferral@centrepoint.org or if you're in Centrepoint accommodation, ask your key worker to refer you to us.  
If you need financial support, take a look at the bursaries that might be available to you. A bursary is a sum of money that you don't have to pay back. They can help to pay for essentials, like travel to interviews or tools for an apprenticeship.   
You could also make sure you're receiving all the benefits available to you.  
Top tips for a great job interview  
Practise your answers. Run through them with your advisor or ask a friend to help you practise. It will help you to feel prepared.   
Research the company. You'll learn valuable information about the business, their customers and the industry in general. You'll feel more confident, too.  
Plan what you're going to wear. And if you feel unsure and need support, ask us about organisations that can help you find something to wear that will make you feel great. 
Check your journey. Find out where the interview is and how you're going to get there. Give yourself plenty of time for travel so you don't have to rush.  
Know who you're meeting. Have their name and phone number on you in case you need directions or are running late.  
Thanks for all your support, patience and opening the door to this opportunity, as it has been a bumpy road. You and the whole team have been very helpful, from the very start until now. And it couldn't have been done without you guys.
The advisor was helpful and keen to make sure that we achieved what we needed to. Because of this I was able to learn a lot and be more enthusiastic about a job
I understand the job opportunities for me and how I can go further in my career, I get a bit more about myself and what is required from me for work.